To wrap up Publishing week I have a very special guest here today to answer a few questions: Mark Coker, founder of Smashwords.
What is the #1 tip you'd give to authors publishing with Smashwords?
I'm actually working on my next ebook now, which is titled, The Seven Secrets to Ebook Publishing success. It's inspired by a blog post by the same name I did last year in which I revealed seven best practices of the most successfull Smashwords authors (access the Seven Secrets blog post here). The most important secret: Honor your reader with a great read. Don't publish your book until it has gone through multiple revisions. If
you can't afford to hire a professional editor who will work to help you shape the final revision, barter with other professional writers. Books get better with each revision. They improve when touched by critical eyes other than your own.
As the power of publishing shifts from big publishers to self-published authors, authors must assume responsibility for these essential duties. Why? Because readers have zero tolerance for poorly edited works. You're competing against hundreds of thousands of other quality works – both from large publishers and from your fellow self-published authors. A book that earns five stars will probably outsell a three and a half star book by a multiple of 100 or more. Aim to create a book worthy of five stars. When you consider all the factors that determine a book's success (quality, timeliness, luck, price, cover image, distribution, marketing, etc.), quality is the most important. Quality is the one thing the author has the most control over.
What is the most common mistake you see authors doing while publishing?
Other than not respecting the reader with a well-edited book, the second most common mistake is impatience. In the old world of traditionally published print books, if your book didn't jump off the shelves within a few days or weeks of publication, retailers packed up the books and shipped them back to the publisher for a full refund. This practice effectively forces the book out of print before it's had time to connect with readers. It's probably why some authors have emotional meltdowns if the book doesn't sell quickly. My advice: fret not. With ebooks, your shelf presence is immortal. Your book need never go out of print. I've seen many cases where an indie ebook's sales start off slow then build gradually over the course of months or years before they break out into the best-seller charts. Yet the mistake I've seen is the impatient author who gets mad that retailer X, Y or Z isn't selling as much as retailer A and as a result they'll pull their books from X, Y or Z. It's almost scary how often this happens. Authors, angry and impatient that their book isn't selling, make a decision that will forever hobble the potential of the book. It's also important to realize that retailers come in all sizes. If one retailer's moving 20 copies a month and you have multiple retailers moving one, two or three copies a month, realize that these smaller retailers are getting you sales you would not have earned otherwise, and multiple smaller retailers in aggregate can add up to significant volume. It's also interesting that we'll sometimes see books break out a smaller retailer before they break out at a large one. There's a lot of randomness. Get your books fully distributed to as many retailers as possible (a distributor like Smashwords can help!!), then nurture the books with marketing support and NEVER remove them the shelf.
Can you let us in on any changes or improvements that will be coming to Smashwords soon?
Our theme for the remainder of 2011 is faster-faster-faster. We've enjoyed incredible growth over the last three years, and with growth has come difficult but welcome growing pains. As background, in 2008, our first of operation, we published 140 books. By the end of 2009, we grew to 6,000 titles. By the end of 2010, we were at 28,800. By the end of September we'll approach or surpass 75,000. This growth has put strains on our systems and slowed down our processes. We've already made great strides in the last couple months. A few months ago, our conversion queue was so backlogged it was taking over 30 hours to convert a book. Now it takes three minutes. A few weeks ago, it was taking up to three weeks for our vetting team to manually review new books for our Premium Catalog (once accepted to our Premium Catalog, the books are shipped to retailers) Now it's about three days or less. So we've made good progress on faster-faster-faster. But there's still more progress needed. Our web site, which has seen its traffic explode, could provide faster page loads and queries. We want to decrease the time it takes for our books to reach retailers (it's currently one to three weeks for most authors, which, while an improvement over last year, it's still not satisfactory to me). We want to get it down to mere days. We want to increase the frequency and timeliness of our aggregated sales reports. Each of these individual tasks in isolation represents a challenging undertaking. Take together, these projects represent a huge undertaking. Luckily, I think we've proven over the last three years that we're expert at solving these big problems, even as we double, triple or quadruple the scale of the business each year. Beyond faster-faster-faster, which may remain an underlying theme for years to come, you can also expect to see some new and interesting distribution relationships announced over the next few months.
Thanks for the tips. I'm sure indie authors everywhere appreciate them. I also have heard a rumour that the ability to gift books will be coming later this year, which is very exciting to me.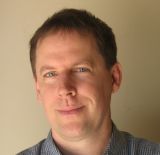 About Mark Coker:
I'm Mark, founder of Smashwords. Our mission is simple: we want to create the world's single best ebook publishing and distribution platform for our indie authors, publishers, retailers and, most importantly, readers.
I'm co-author with my wife of Boob Tube, a novel that explores the wild and wacky world of Hollywood celebrity. I also wrote the Smashwords Book Marketing Guide (how to market any book for free), the Smashwords Style Guide (how to format, produce and publish an ebook) and The 10-Minute PR Checklist (teaches entrepreneurs and business managers to think more strategically about public relations).
Connect with Mark: Smashwords website, Smashwords blog, Twitter, Facebook
Book Highlight:
Smashwords Style Guide available FREE at Amazon, Barnes and Noble, Smashwords
Smashwords Book Marketing Guide available FREE at Amazon, Barnes and Noble, Smashwords
Boob Tube available at Amazon, Barnes and Noble, Smashwords
Related Posts