Townhouse by Brian Rowe
Rating: 3/5
Source: Review copy for book tour
Links: Amazon
, Goodreads, Author's website
Max and Sara have only been together for a short period time, but when they found out Sara was pregnant, they decided to get engaged and try to make it work. Now they are living in a townhouse together, Max is working all hours at a talent agency while Sara tries to write a book at home. She becomes suspicious of the elderly man living across from her, calling him The Creeper after she catches him watching her. When people start to disappear from the complex, her suspicion escalates and she begins to wonder if The Creeper is involved.
This is a very stark horror story. It is told in a straight forward manner with no beating around the bush. There are some sex and gore scenes, but nothing over the top.
I had a hard time liking Sara. She made snap judgements about people, and then set about trying to find evidence to support these opinions. To the point that she considered illegally breaking into other people's houses. Not the friendliest or likeable character.
Overall, it was a thrilling story with a twist ending. For readers of Brian's other work, you will recognize his writing. It is very similar in tone and voice to Slate, even though it is a completely different genre and story. This type of consistency is hard to achieve, and is very impressive.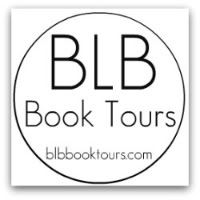 Be sure to checkout all the other stops along the book tour:
8/8 – review @ Books Glorious Books
8/9 – review @ Fameless Ramblings
8/15 – review @ Workaday Reads
8/15 – giveaway @ Books Glorious Books
8/18 – giveaway @ Workaday Reads
8/20 – review @ My Neurotic Book Affair
8/21 – review @ Aobibliosphere
8/22 – excerpt @ Aobibliosphere
8/22 – review @ Just Another Book Addict
8/23 – excerpt @ My Neurotic Book Affair
8/23 – guest post @ Fameless Ramblings
8/23 – giveaway @ Just Another Book Addict
8/24 – review @ Imaginary Reads
8/27 – guest post @ Imaginary Reads
Related Posts