Amanda Harvard is the author of The Survivors. As part of her Book Lovin' Bitches Ebook Tour, she has graciously agreed to answer a few questions for me:
What's the hardest part of writing a book?
For me, the hardest part isn't the writing but the editing. And trying to cut down on the number of words I use. Anyone who has ever met me knows that I talk A LOT and have a habit of saying seven words when I could have said two. I'm trying to keep the same from being true about my writing.
What's your favourite part of writing a book?
The creative high. I get lost when I write stories. I create another world, and then I live in it. With every step I take into my story world, I take a step away from the regular world, and I love this. Book-writing is the best escape, the best medicine, and the best time I've ever had. The research and writing both keep my mind so alive, and so little else does that for me. I can further this experience by listening to great music fit for each "scene" or immersing myself in my characters' lifestyles. It's just a fantastic experience.
What are your thoughts on ebooks? (i.e. love them, hate them, wave of the future)
I think they're great. I love anything that means more stories in more hands. To me, it doesn't matter if it's on a screen, on your phone, or paper in your hands, I just want you to fall for the story. I definitely think their prevalence will only continue to grow, and it's our responsibility to think about how we can maximize the use of emerging technology to enhance our storytelling experience.
Do you read reviews written about your book?
I read some but not all. I've always always heard authors say that you shouldn't read your reviews, and it's probably true. I'm listening to them halfway, I guess. I will say this, though: the good reviews pretty much rock my world. Some of the blogger reviews we've gotten so far have just made my head and heart explode with how lovely they are. There's nothing like it. One blogger live-tweeted as she was reading my book, telling the world how in love with it she was. Then she wrote a review that had a play-by-play of what she thought while she was reading, complete with little animated .gifs to illustrate these feelings. It was so wonderful. She was also one of the very first reviews I got. I'll never, never forget that.
Do you keep track or write reviews for books you read?
I don't. I'm on Goodreads, and when I got on it, I flipped through a bunch of books and put them on my "shelf," but then I lost track. If I love a book, I'll tell everyone I know about it, though I think I'd be awful at reviewing. I experience books in this incredibly personal way, and I'm not sure I could, much less should, put that together in a way that would be useful to other readers like in a review.
Thanks so much for stopping by to answer my questions.
The Survivors by Amanda Harvard


Links: Amazon
, Book Depository, Goodreads, Author's website
Check out my 4 star review.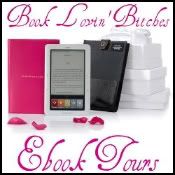 Book Tour Schedule:
This is the second stop here at Workaday Reads. Be sure to check out all the other stops on this action packed book tour.
Related Posts