Embody (Insight #2) by Jamie Magee
Rating: 4/5
Source: Review copy from Book Lovin' Bitches Ebook Tours
Links:  Amazon
, Goodreads, Author's website
As this is the second in the series, there may be spoilers for Insight (Insight #1).
Picking up shortly after Insight ends, Willow and Landen are learning about and growing their powers. When Willow's friends find a photo showing Willow with Drake, it proves that they were together in a previous life. When Willow and Landen try to heal Esterious, Willow must confront this past and move beyond it. But can she?
This book really proved to me that sometimes it is worth continuing a series, even if you didn't like the first book. Everything about this story seemed better, and more believable.
The story really takes the time to explore Willow and Landen's powers. Reading it, you get to know a lot more about what they are, where they come from, and what potentially might be coming up. Things really seem to move smoothly throughout the story.
My biggest complaint about the first book in the series was the realism in Willow's responses to everything. This seem to be completely resolved in this book. I found everyone to behave and respond to situations in very believable ways. These responses all seemed to highlight each person's individual personalities.
Once again, this was a very clean read. Beyond kissing, there was still almost no reference to sex. I am again surprised at how strong the love and romance focus is given how clean the book is.
Based on a few comments about the trials Willow and Landen have to face, it would seem like there will be quite a few more books in this series. I can't wait to see what the future holds for this couple and their family.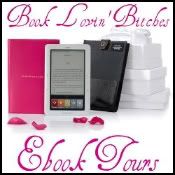 Book Tour Schedule:
Be sure to check out all the other stops on the book tour and come back here on June 28 for a giveaway.
Related Posts